Installation Requirements:

Windows OS


*The user account has to execute schedule task via 'login as a batch job'

Step 2: To start standard installation, in the Setup Wizard window click Next.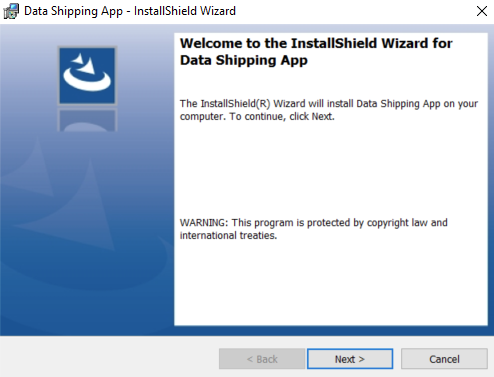 Step3: Read the End User License Agreement for Intterra/SituationAnalyst . If you agree with all the terms click the I accept button, then select the Next button to proceed with installation. In order to stop the installation click Cancel.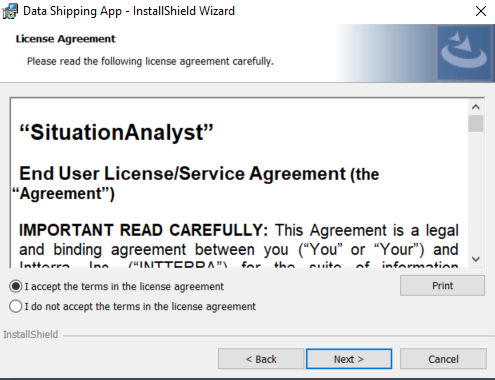 Step 4: Choose the installation location Change.. if desired, and select Next.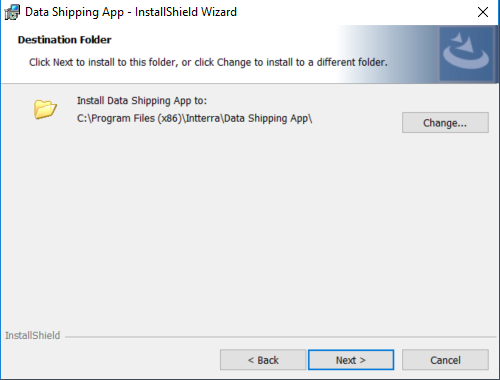 Step 5: Select Install (please note you will need to have Administrative privileges to do this)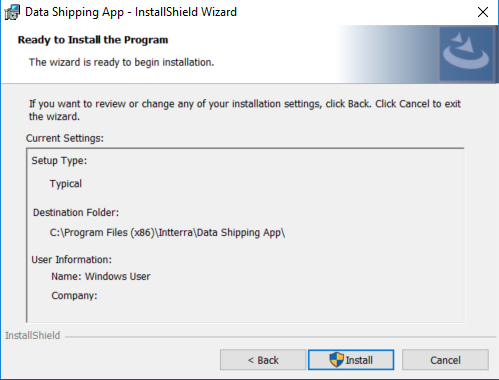 Step 6: Make sure Launch the program is checked then select Finish in order to complete the installation

Step 7: The application installation files are shown below.


The installation process also creates a configuration and log directory at "C:/ProgramData/Intterra/DSA".

This directory stores the DSA database connection profile configurations, de-duplication hash keys, and 14 days of daily activity logs.

The image below shows this directory for a DSA installation running 10 separate client database connection and query profiles.

---